Creating a focal point in a garden is easy when you use pots or structures which add height and a contrasting texture to the garden.  This large bell pot is fantastic as a pond or a large planter. Set at the end of a large archway the eye focuses on the pot at the end.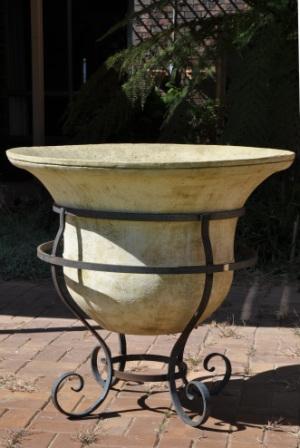 The pot is available either in French white or an antiqued finish and is suitable as a pond or planter. It comes in two sizes, a large and small as shown below. The large planter is shown here and makes a wonderful focal point in any garden.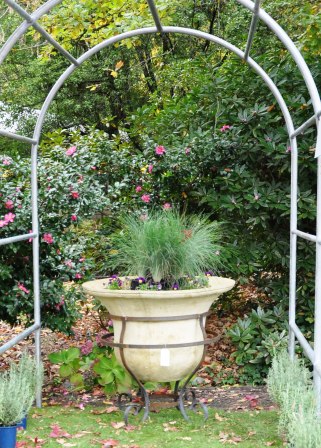 Priced at $1240 for the large pot and base (in raw steel).
Prices current at 29/4/12.